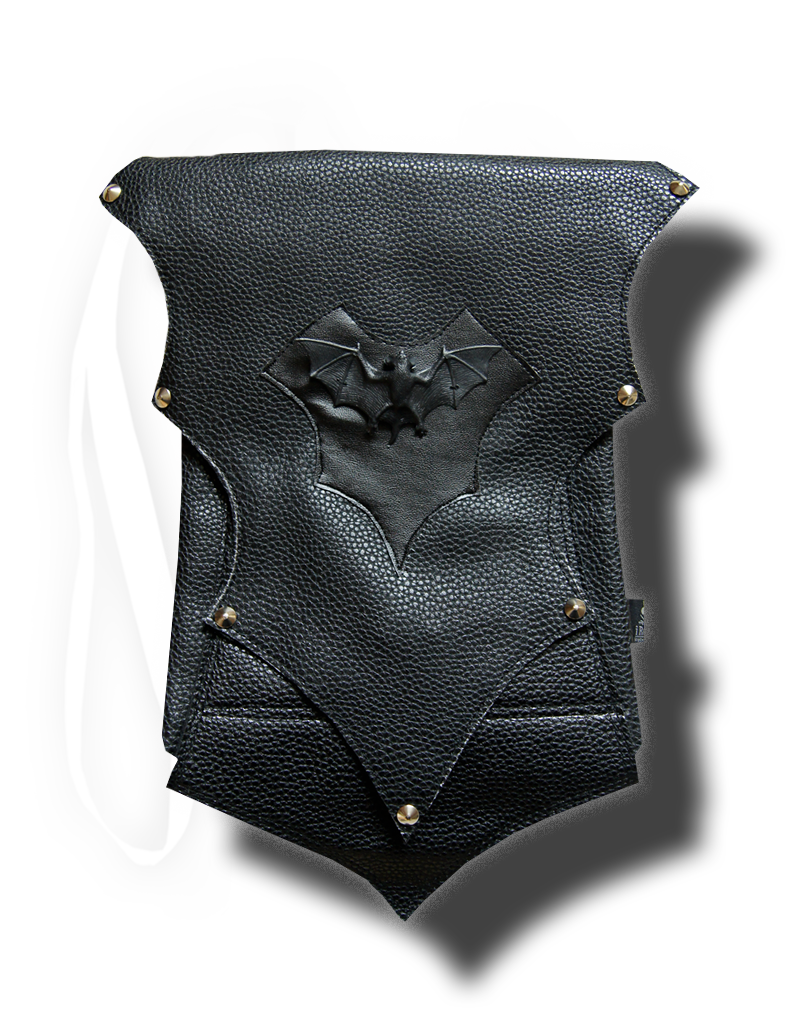 Extraordinary gothic style shoulder bag
with adjustable shoulder strap and magnet closure
dimensions (W/H/D): about 30 x 40 x 44 cm
This bag is most inspiring due it´s extraordinary shape. Perfectly designed for children of the night! This bag features three compartments. The main pocket, an external pocket and an inside pocket which can comfortably fit a phone and key ring, or some other odds.
Because of the comfortable small size, it can ideally be used on long festival days. Even if it is filled, it is very low weighted and therefor it don´t bother when celebrating and dancing.
material:
cover: artificial leather of high-quality, plastic bat, decorative rivets (old brass)
inside: feeded with felt
all products of iRebell are 100% handmade.
Insignificant differences between the article picture and the delivered product may be possible, because of the handcrafted production. This makes every piece unique.